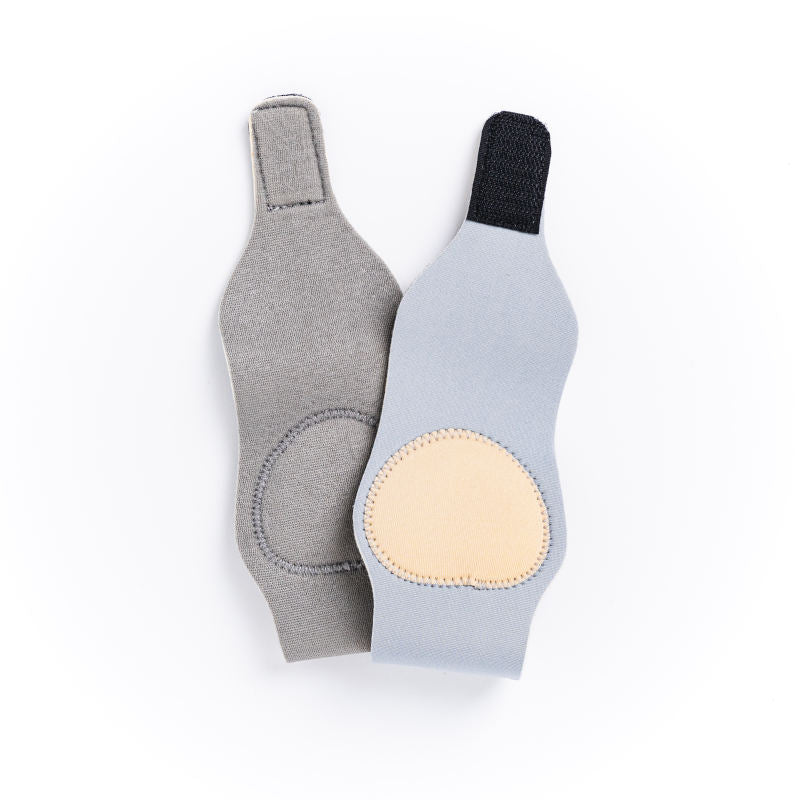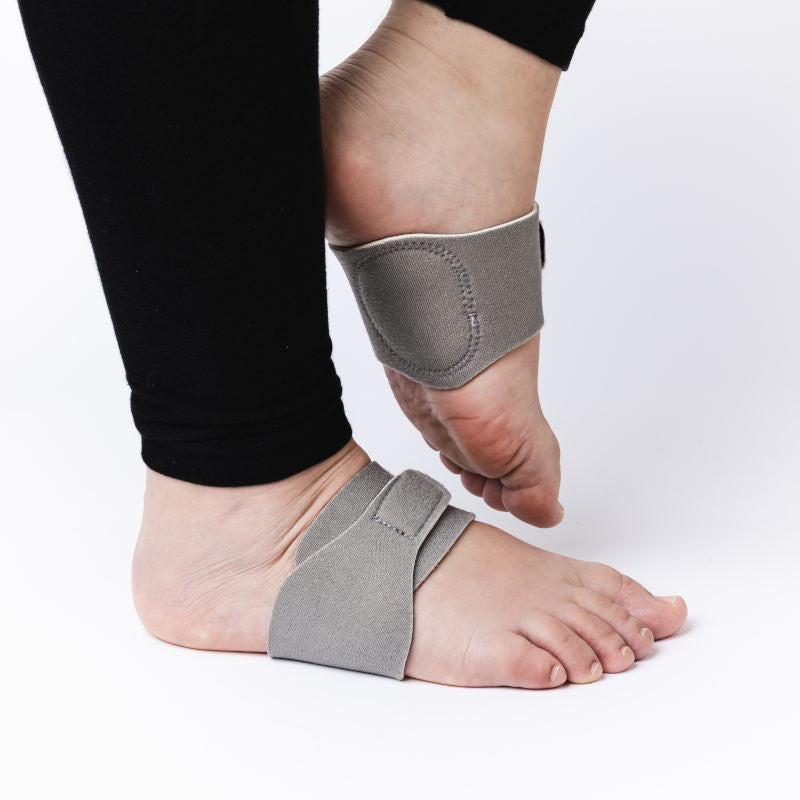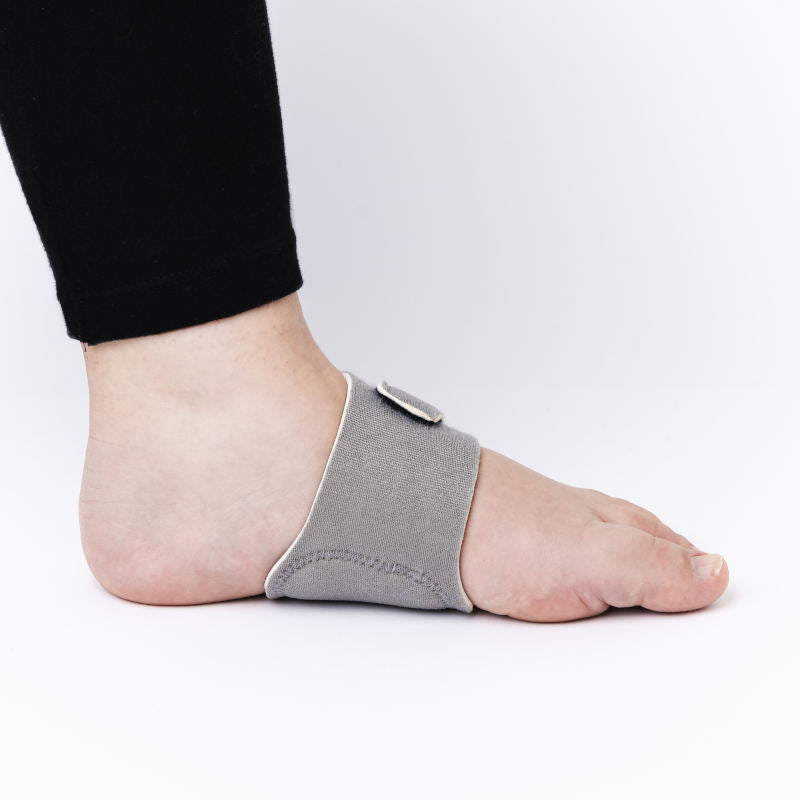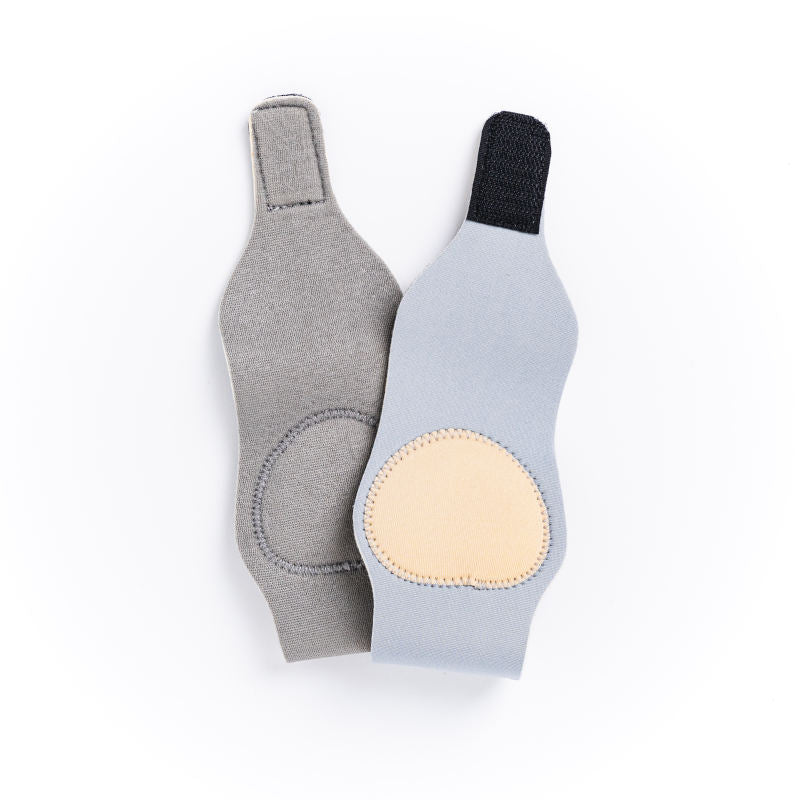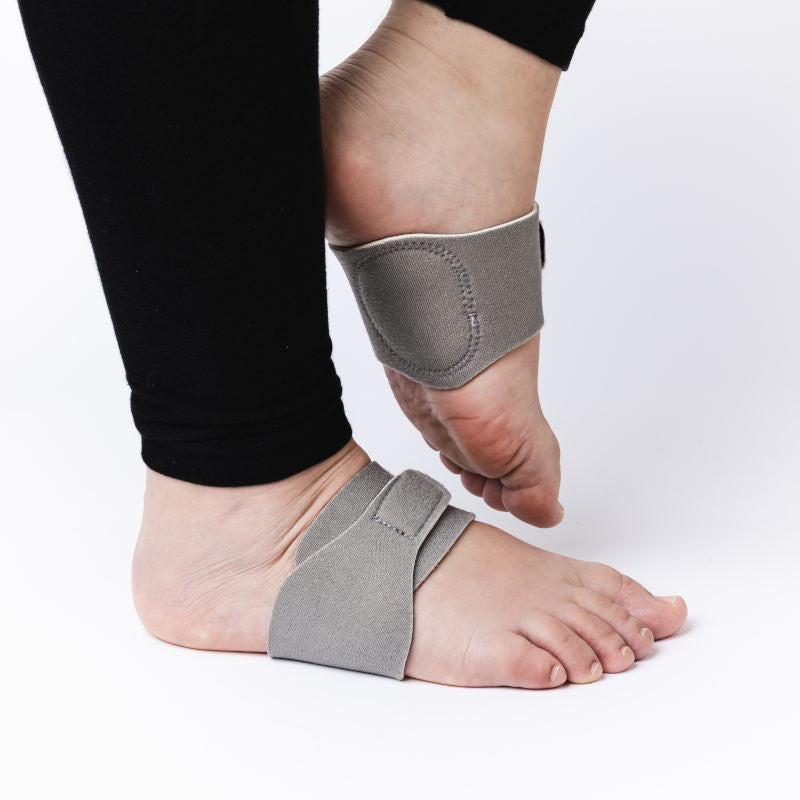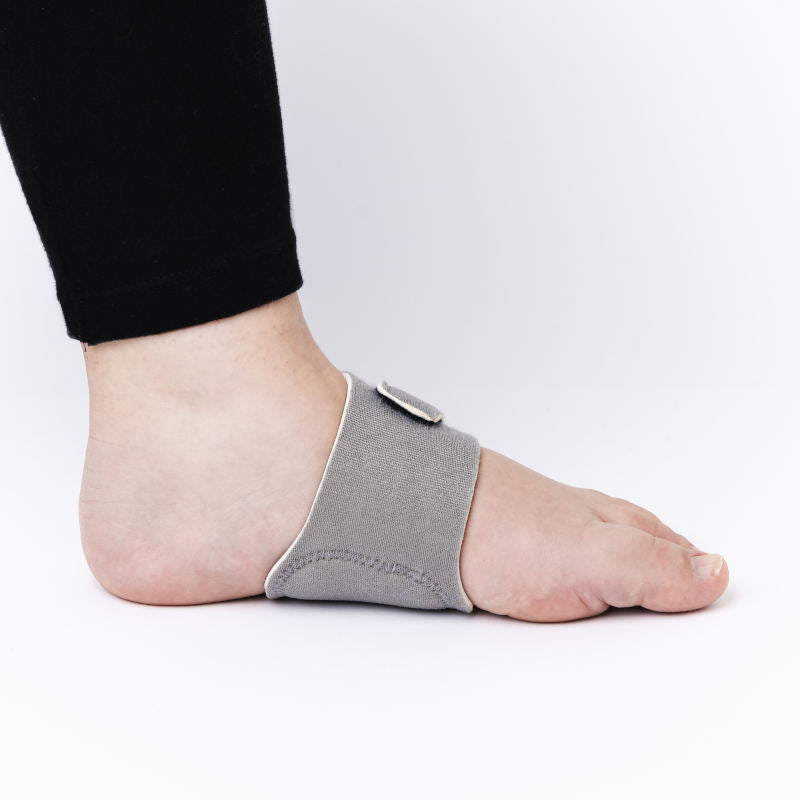 Barefoot Arch Support
Do you need extra arch support when spending time at home?

Looking for a solution for arch support when you can't use shoes?
The orthotics are the perfect solution for you.
Flexible and Versatile
If you spend much time at home or engage in activities where shoe insoles aren't an option, you may need extra arch support.

These orthotics provide excellent support and are ideal for a wide range of activities, including:
Yoga
Stretching
Barefoot walking
Working from home
Prevent & Provide Pain Relief From
Back & Hip Pain
How Do They Work?
The barefoot arch supports provide natural foot support by firmly allowing your feet to rest in a neutral position and with a good alignment.
How to use the supports?
Just wrap them around your foot with the cushioned side under your arch.

Fasten it securely with the Velcro straps, ensuring a snug fit.
How long should I use them?
You can wear them as long as you feel comfortable.

Take them off occasionally to allow your feet to breathe.
SHOP NOW
We Understand...
how debilitating foot pain can be.
We have helped over 31,000 people get relief from foot pain.
"Definitely helped my foot pain. I can now make it till 8 or 9 o'clock at night...

Before I barely could make it past 2 o'clock before it was too painful to stand."
Ryan Bailey
"Seems like these orthotics have cured my plantar fasciitis almost immediately.

Great product"
Jordan Rieger

"I have suffered severe foot pain through flat feet for over 50 years… I thought I'd give OrthoFlexx a try. I'm glad I did.

For my condition they have been fantastic..."
Andy Garden