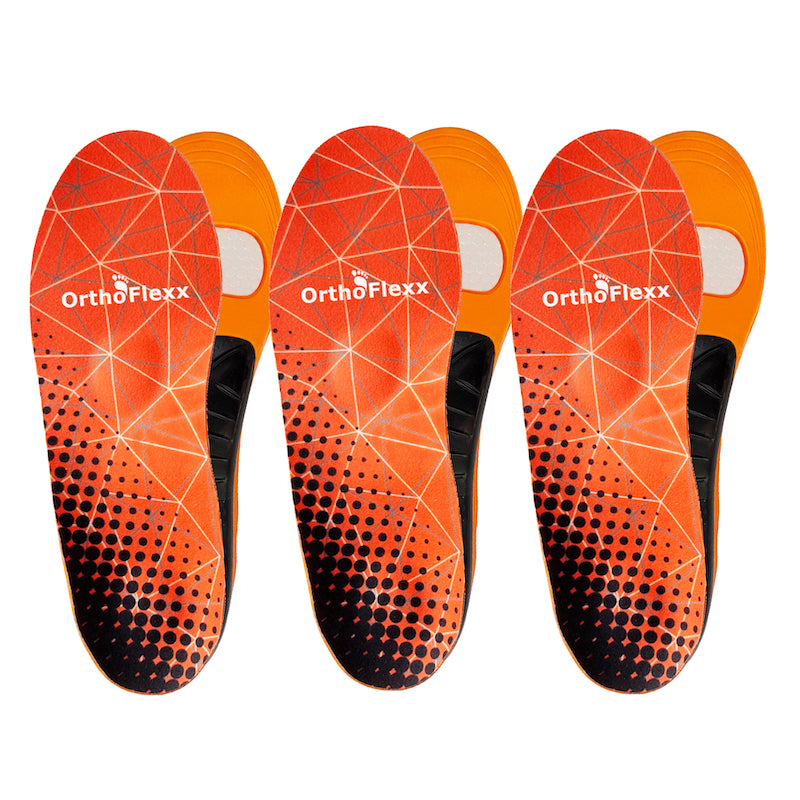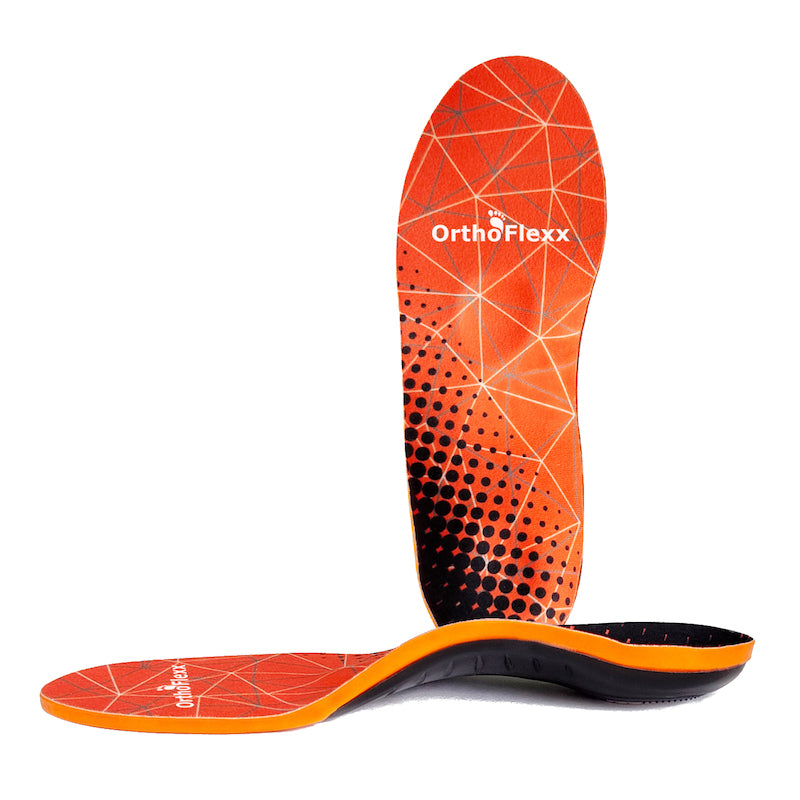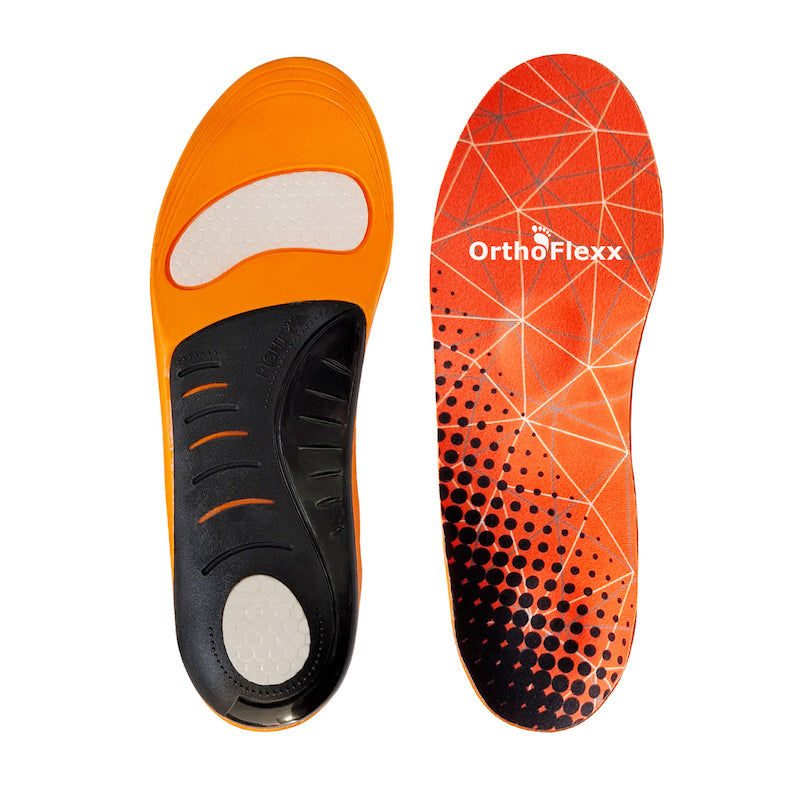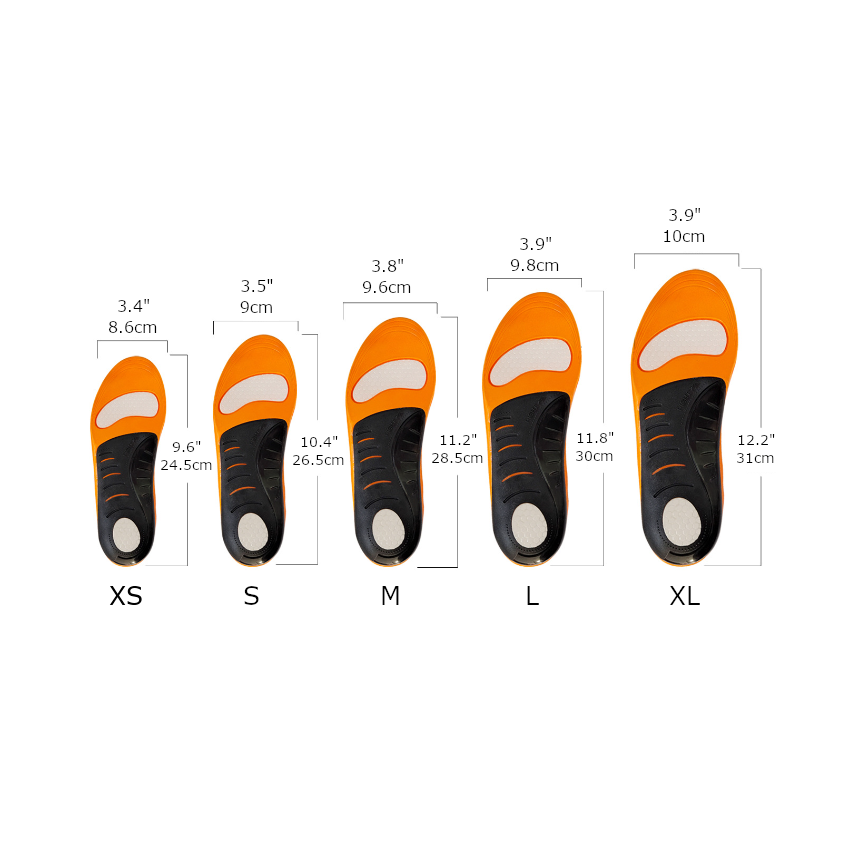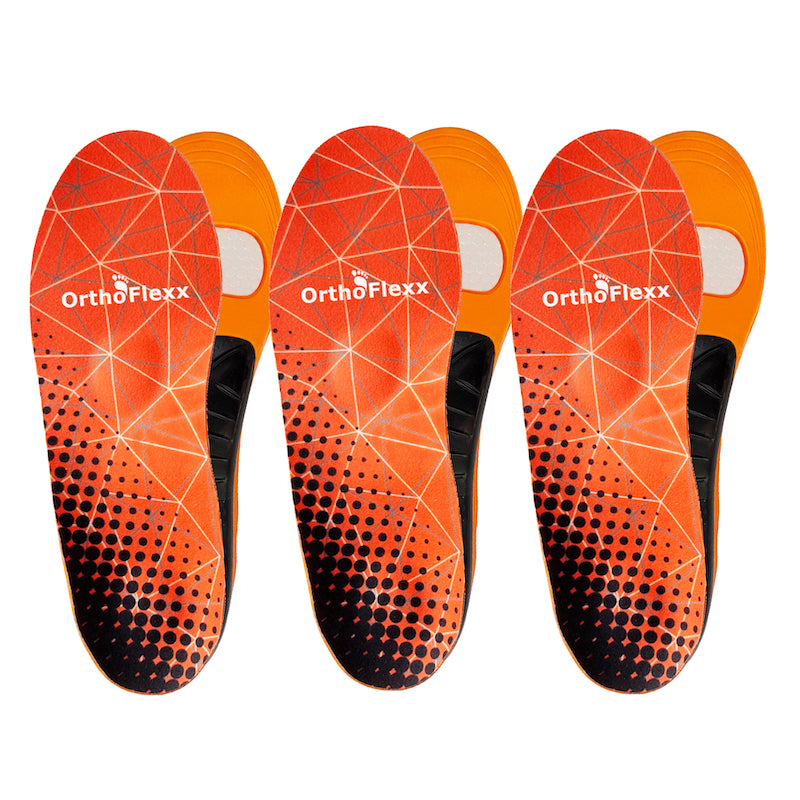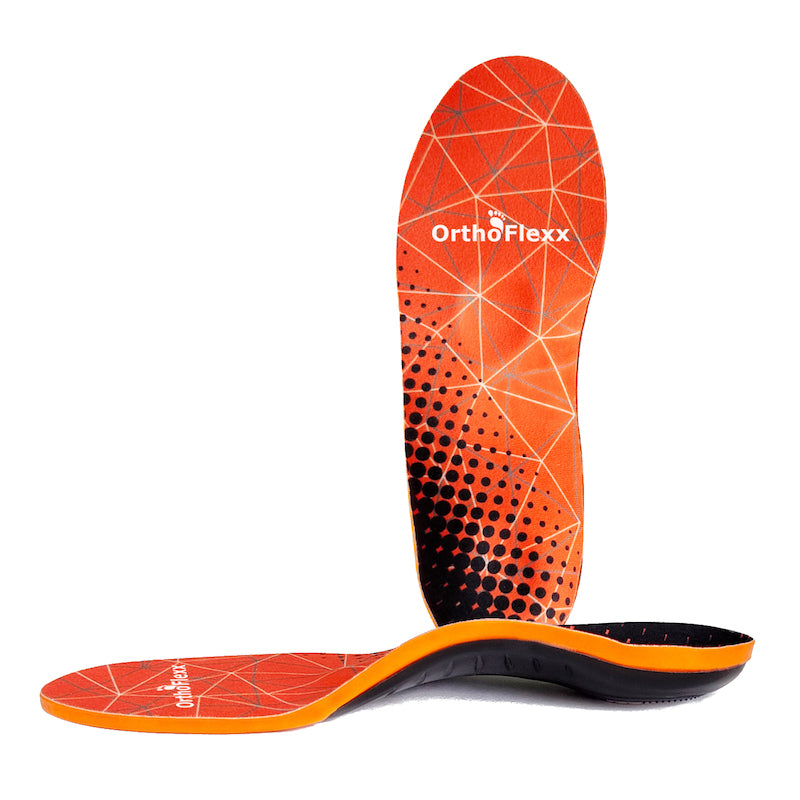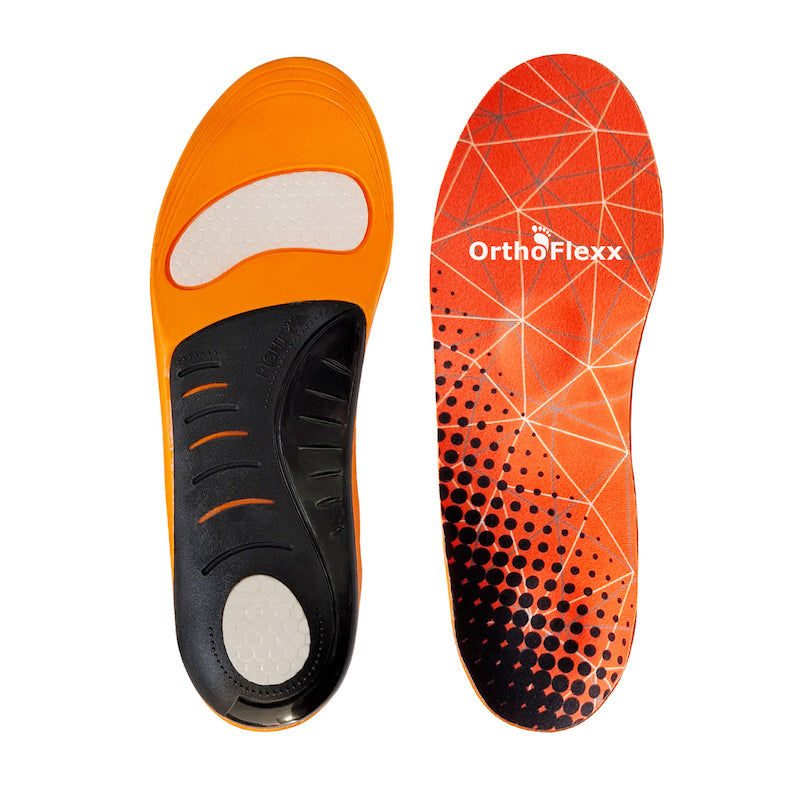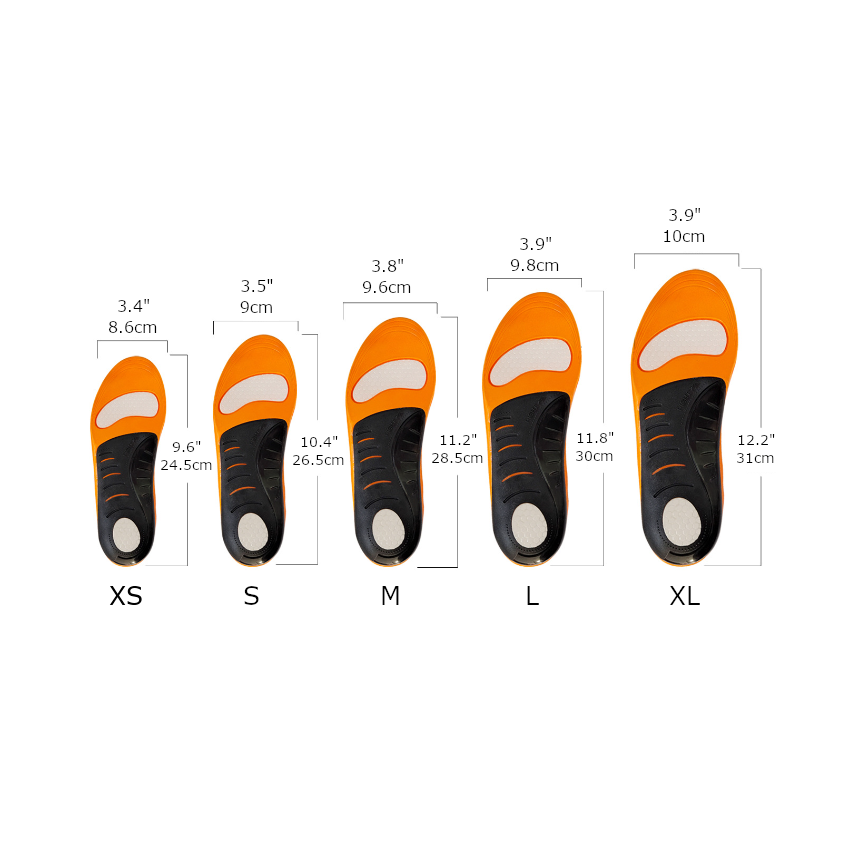 High Arch Support Insoles
Upgraded Version
Buy 2 Get 15% OFF
Buy 3 Get 30% OFF
Experiencing persistent foot, knee, or back pain?

Noticing irregularities in your foot alignment?

Feel discomfort after extended periods on your feet?
Find Relief with OrthoFlexx™ Insoles
SHOP NOW
Prevent & Provide Pain Relief From
Back & Hip Pain
How do OrthoFlexx™ Insoles work?
The High Arch Support provides extra support to improve foot posture, balance, and stability.
The Heel and Forefoot Extra Padding helps to absorb shock and reduce pressure on these areas.
The U-Shaped Heel Cup cradles your heel and provides stability to the foot.
As a result, you experience less pain and discomfort and can stand and walk for longer periods.
SHOP NOW
We Understand...
how debilitating foot pain can be.
We have helped over 31,000 people get relief from foot pain.
"Definitely helped my foot pain. I can now make it till 8 or 9 o'clock at night...

Before I barely could make it past 2 o'clock before it was too painful to stand."
Ryan Bailey
"Seems like these orthotics have cured my plantar fasciitis almost immediately.

Great product"
Jordan Rieger

"I have suffered severe foot pain through flat feet for over 50 years… I thought I'd give OrthoFlexx a try. I'm glad I did.

For my condition they have been fantastic..."
Andy Garden
Are Our Customers Satisfied?
Feedback from recent customers reveals an astounding 96.3% would buy from us again.
Why is OrthoFlexx™ Unique?
Many other brands' insoles provide insufficient arch support, which often collapses within the first few days of use.

Incorporating feedback from over 31,000 customers and foot care professionals, we've launched our orthotics designed for sturdy yet gentle arch support, cradling your feet in comfort.

SHOP NOW
Our INSANE guarantee
Foot Pain Relief or Your Money Back
No Questions Asked
We offer a hassle-free 30-day money-back guarantee on all purchases - we've got you covered.

If you don't find relief from foot pain or achieve the desired comfort, contact us for a return and get a full refund - No strings attached!
SHOP NOW
Free Heel Cushions
Order today and get a bonus!
These clever heel cushions stick right to your shoe, protecting your heel from blisters and rubbing.

They'll make your shoes slip-free and comfy all day.

Don't miss out on this heel-saving offer!
SHOP NOW
Size Chart
Reinforced high arches of
1.38″ / 3.5cm.
-

US/CA
(Men)
US/CA
(Women)


UK/AUS

EUR

XS

7.5

5 - 8 

4 - 5.5

36 - 39

S

8 - 8.5

8.5 - 10

6 - 7.5

39.5 - 42

M

9 - 10.5

10.5 - 12

8 - 9.5

42.5 - 44.5

L

11 - 12

12.5 - 14

10 - 11

45 - 46.5

XL

12.5 - 13

14.5

11.5 - 12

47 - 47.5
They can be trimmed to match shoe sizes.
Secure Your Bundle Now
Limited stock
"These insoles are among the most complete ones available.

The arch support offers the ideal height, ensuring a super comfortable and cushioned heel.

Plus, they effectively absorb impact, making them great for activities that involve jumping or a long day standing on your feet."
Inês Pinheiro
Certified Physiotherapist
for Shoulder and Knee Injuries